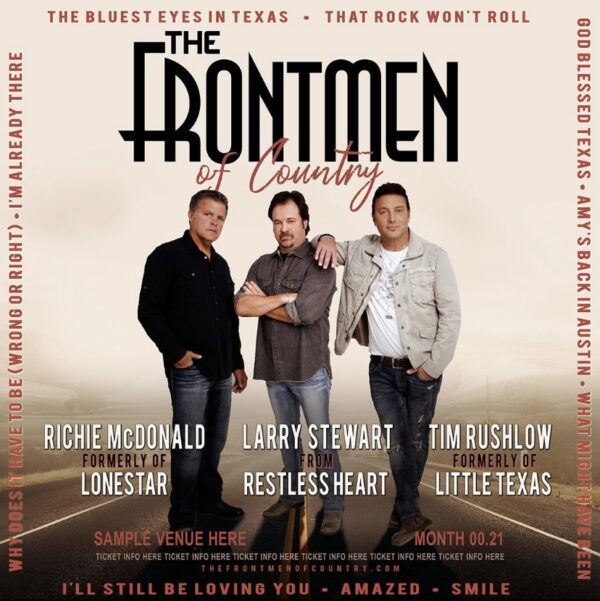 FRONTMEN OF COUNTRY MUSIC
Tim is thrilled to be officially touring with his great friends, Richie McDonald, formerly of Lonestar, and Larry Stewart of Restless Heart as The Frontmen of Country. It is hard to imagine 3 singers from 3 of the biggest bands from the late 80's and 90's singing together on one stage. They have 30 #1 hits and 30 million records sold collectively between the three of them.
Whether it is an intimate unplugged show with just the three of them with all the hits and the stories behind them, or the full band show with all the power of a full blown concert event, you will not be disappointed with The Frontmen Of Country!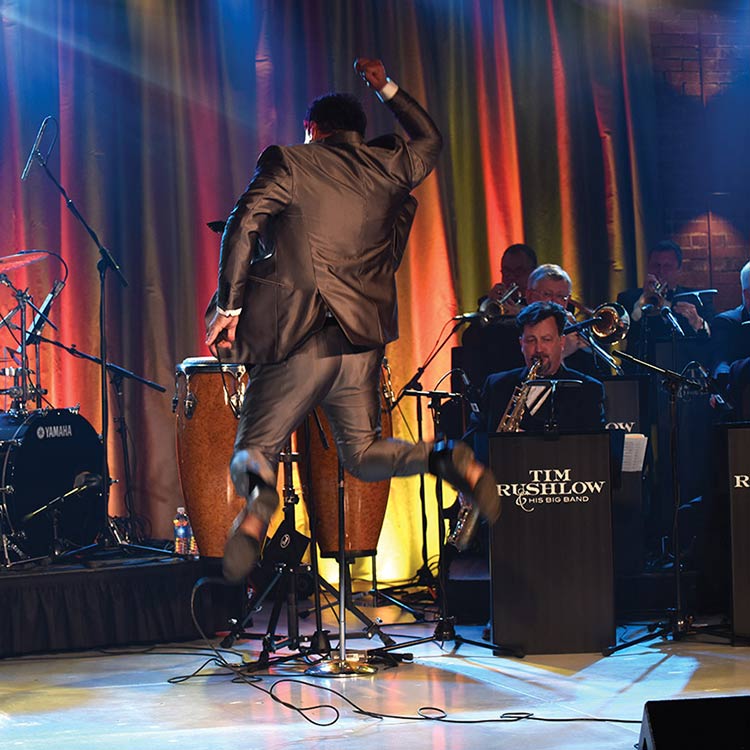 TIM RUSHLOW AND HIS BIG BAND
Tim Rushlow has sold over 11 million records and counting in the country pop genre. He has won CMA and ACM Awards, received 3 GRAMMY® nominations, made over a dozen world tours. but always had his roots in the Big Band world.
Rushlow currently still leads "Tim Rushlow & His Big Band", a 20-piece orchestra performing classic songs from the Great American Songbook, including titles by Bobby Darin, Frank Sinatra, Dean Martin and others. Tim has toured with his Big Band and done several residencies over the last 6 years.
Tim recorded his "Classic Christmas" Big Band Orchestra record in 2016 and ended up on the Billboard Jazz at Chart right nest to Frank Sinatra, a dream realized by Tim. Tim Rushlow & His Big Band LIVE was recorded in 2017 and aired nationally as a PBS-APT Pledge Drive Concert from 2017-through 2018.
Tim then recorded his Standards record with his Big Band and members from the Nashville Symphony. It was soft released in 2020 with big plans for a follow up proper event release after the opening from Covid in the world.
If you are looking for an absolute authentic night at the Copa in Vegas circa 1963, do NOT miss Tim"s Big Band show. Tim will continue to build this brand as he continues with his other music he is known for as well.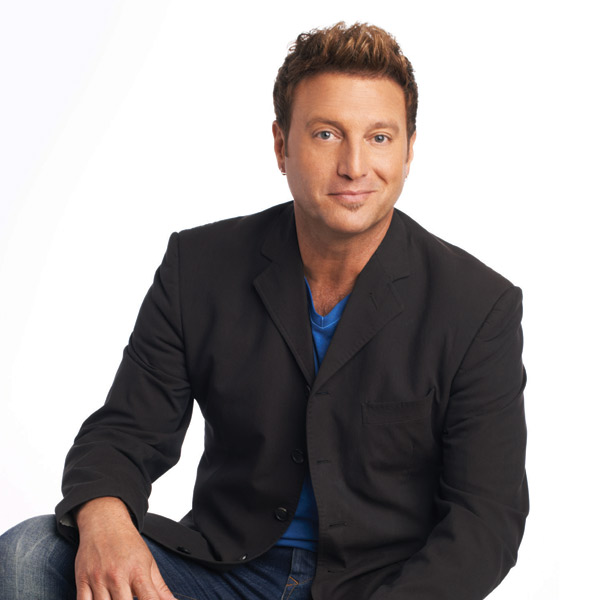 ONE MAN, ONE GUITAR, ONE NIGHT
Tim Rushlow knows how to weave his biggest hits and the stories behind them into one unforgettable evening! "One man, One Guitar, One Night" is Tim's brainchild and he has mastered this amazing show. Tim is a CMA award winner, an ACM Award winner, a three time Grammy nominee who has sold over 11 million records.
This show is Tim at his best. He takes you on a journey through hits, influences, and even songs he missed along the way. This is a rare opportunity to see one artist alone on stage bringing his winning personality and voice and putting you in his living room per se as he unravels stories and songs in the most intimate show he performs solo.